Inspected once, inspected right.™
CERTIFIED PROFESSIONAL HOME INSPECTIONS IN ALLEN TEXAS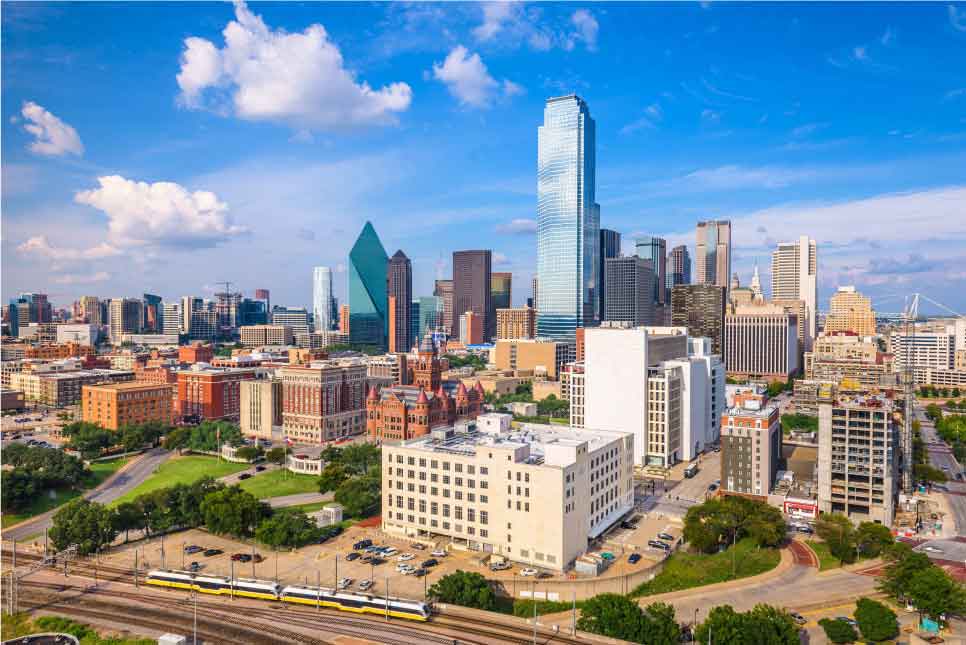 Serving North Texas
Currently serving residents in Collin, Dallas, Hunt, Kaufman, Rockwall, and Van Zandt county. Don't see your county? Give us a call to see if we service your area.
Schedule your inspection with confidence.
Feel safe in your move by securing a certified professional inspection.
Buy-Back Guarantee
If something is missed during the inspection, we'll buy the home back from you at the price you paid for.*
Full Service
Feel confident before and after your move with extended services and resources for home maintenance.
Same Day Reporting
The clock is ticking. Get a report that's easy to read and organized by defect priorities on the inspection day.
"The reports are easy to read and can be viewed as summary or detailed information. The billing process is simple and client friendly. I highly recommend!"
"All of our questions and concerns were answered. Report was easy to read! Will use CI again in the future and would recommend to everyone."
"Getting Andrew to do a move-in ready inspection allowed me to see what needed to be fixed on my home before putting it on the market to sell at listed price."
Get clued into the facts before making your move.
Schedule a certified professional inspection to prepare for any unexpected conditions of the home.
Standard Certified Inspection
Includes roofs & attics, gutter drainage, structural foundation, electrical system, walls, floors, & ceilings, water heaters, plumbing, and much more.
Review our Standards of Practice at www.nachi.org/sop.htm for complete details.
Move-In Certified Inspection
A Move-In Certified® home has been pre-inspected so the seller can confirm there are no major systems in need of immediate repair or replacement, and no known safety hazards.
Justify your full asking price by having your home pre-inspected.
First-Time Buyer Inspection
Get the standard certified inspection, first-time home buyers will get extra time to learn how their home works plus the "Now That You've Had a Home Inspection" book.
Learn how to keep your home safe and in top condition for years to come.
Frequently asked questions
Know what to expect from your home inspection.
How long will the inspection take?

Depending on the house size, standard inspections range between 3 to 4 hours. A thorough, detailed inspection takes time, but you can expect your report delivered on the same day.
Does the home buyer need to be at the inspection?

Homebuyers are not required to attend the inspection. However, we recommend attending so the homebuyer can get the most value from their inspection. Homebuyers can observe the inspector and ask questions throughout the process. This can help get a better understanding of the condition of the home and how to maintain it.
Can a house fail an inspection?

A home inspector does not pass or fail a house. An inspection will describe the house's physical condition and explain what components/systems may need repair or replacement. A home inspection is not an appraisal and will not determine the home's market value.
What if the inspection reveals a problem?

Every house has its kinks. The inspector will inform the homebuyer of the deficiency and severity of the defect. Homebuyers should be fully aware of any issues, risks, or health concerns that may impact the purchase decision. The inspector won't tell the clients if they should buy the house or not, but instead, help the homebuyer understand the full cost of ownership. If major problems are found, homebuyers can negotiate with the seller to make repairs or cover their costs